Oxford Orthopaedics was set up with the belief that patients should understand not just what is happening to their bodies, but to also have the ability to take a leading role in their own health care. We believe that with education, people are able to make informed decisions. Thus oxfordorthopaedics.co.nz was born.
"As a medical student I gained my knowledge and experience but not only reading but also by watching and seeing things done. As I became more senior I to taught those who came through under me. Teaching students has now become a passion of mine. However, patient education I feel, is still lacking, we do not get the same amount of time dedicated to each patient, thus many people feel disengaged from their own health care, and this I think is a tragedy. Through both my clinical practice and via this website I hope to help people understand their condition and help walk them through their treatments, both operatively and non-operatively.
"I would encourage any person who has a problem covered by this site to use it freely, to help both help with diagnosing your condition and also knowing what options are available to you. It is important to know that reading this site does not replace years of training and experience, but I hope that with this information and input from your GP / doctor that the best management plan for you, is made". – Dr JPR Mutu-Grigg
Our Staff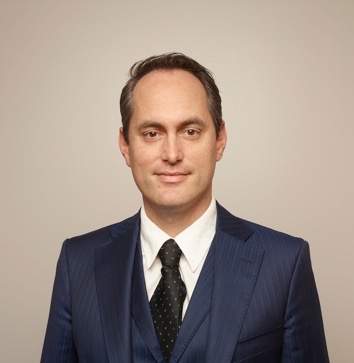 John was born and educated in Auckland, and attended Auckland Grammar before entering Auckland Medical School. He qualified to practice in 2002 and then pursued his interest in Orthopaedic surgery, attaining admission into the New Zealand, Advanced Orthopaedic Training Scheme in 2007. During this time he worked with some of the best Orthopaedic surgeons in Auckland and around New Zealand. He was awarded Fellowship in Orthopaedic Surgery with the Royal Australasian College of Surgeons in 2011. He then travelled internationally for a further 2 years to obtain sub-specialist training. He spent a year at the internationally renowned London Health Sciences Centre at the University of Western Ontario in Canada. There he specialised in Arthroplasty (hip and knee replacements) specialising in complex cases. He then spent a further year at the University of Toronto at Toronto Western Hospital specialising in Hand and Wrist, microsurgery and peripheral nerve surgery.
John Consults out of Ormiston Hospital in East Auckland, Henderson Medical Practice in West Auckland, Mercy Hospital in Central Auckland and North Shore Hospital.
Most hand, wrist and nerve surgery is performed at the Auckland Surgical Centre with Hip and Knee surgery at Mercy, Ascott, Brightside or Ormiston Hospitals.
Practice Manager: Gabrielle Ali
Gabrielle was also born and educated in Auckland. She attended St Cuthberts College and then Auckland Medical School. She qualified to practice in 2004. She spent many years working in hospitals primarily in Auckland. With great experience and understanding of the medical side, Gabrielle will be able to help with many of your questions and can direct your queries appropriately.
Questions / Concerns
Sometimes either pre or post surgery people can have concerns. Many of these issues can be dealt with quickly and easily and peoples concerns can be laid to rest. Our practice manager can deal with many concerns immediately. However occasionally Dr Mutu-Grigg may be needed. Often the next available clinic will do but in some instances you would like to raise certain concerns immediately. To this end you have the ability to voice these directly to Dr Mutu-Grigg on line through this site in the patient education section, under medical / professional enquiry, he will endeavor to answer it as soon as possible, occasionally immediately, but usually within the 24 hours.